Join Us Every Friday for Comedy, Music, Coffee and Fun
TWO NIGHTS OF ENTERTAINMENT
Come There and enjoy AVAFEST….
Don't Miss this play at
the VORTEX
America gets overwhelmed with pleasure.
Come see and hear the "Veterans Jam"
No finer show in Austin that night!
This promises to be one of the best slams ever.
Veterans speak their minds poetically…
A play that should be seen and heard.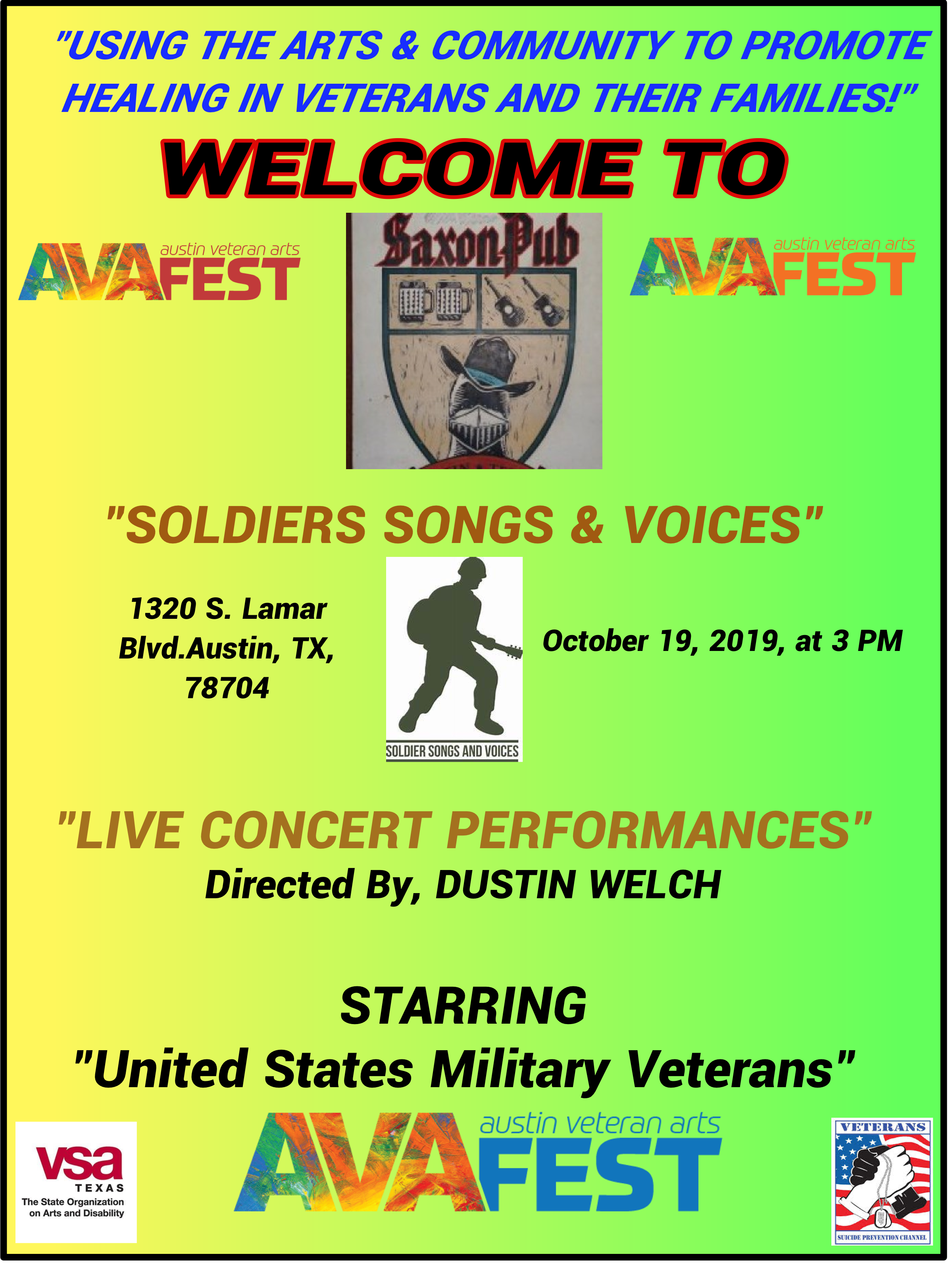 If you've never have seen Soldiers Songs and Voices. Dont Miss This!
Veterans sing new songs they wrote.
An African American WWII veteran explains Who, What & Why?
Being black in America can drive you crazy.
No competition
just honesty, truth and sharing Powerful words.
Veterans are here to be heard.